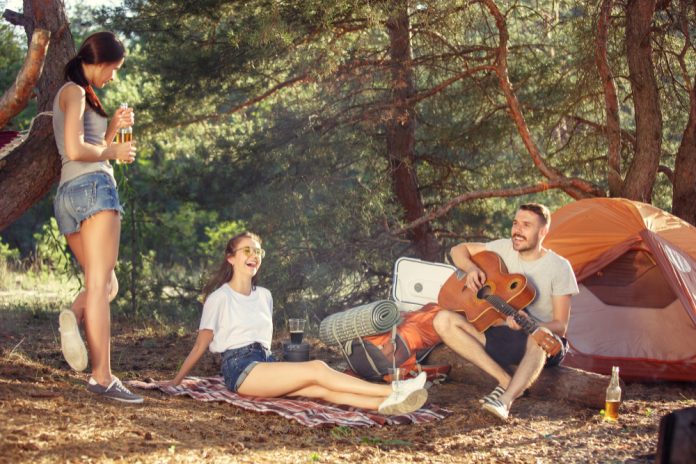 Traveling is a great way to create a bond as a family and thereby experience new places, cultures, and activities. By taking a family vacation, you can easily relax and explore as well as enjoy quality time with your near and dear ones. Here in this blog, we will be listing the top five fun vacation ideas for your family. However, if you are planning a vacation you must keep in mind that coronavirus restrictions are still applicable in some countries, so make sure to follow all the rules and restrictions related to travel and quarantine. Read on to get inspiration for fun vacation activities.
Top 5 Fun Vacation Ideas For The Family
Visiting Museums And Historical Places: Remember that entertaining and educational museum trips generally have a knack of sticking in your memory. Therefore, visiting a museum or a historical place can help in creating positive memories for your children.
Surfing: For those who want to spend quality time with the family, while still being active; a family surf trip can be the perfect experience. Going on a surf trip allows you to visit a different place with your family and try out new things for the very first time. Furthermore, watching your child surf for the first time is undoubtedly a proud moment for every surf dad or mums life. Overall, the positives of a family surf vacation far outweigh its challenges.
Camping: Another good activity that you can do with your family is to plan a camping trip. For newbies, enjoying the outdoors, particularly away from home, is a perfect way to get in touch with nature while experiencing campgrounds or state parks. No matter if it is the mountains or by the lake, enjoying the scenic beauty of nature with your family can become very memorable.
Hiking: Hiking is a great vacation idea for everyone. No matter if you are working on a hiking merit badge or just want to enjoy great views, this particular activity is a versatile vacation staple. Try taking out your family on a three-day hiking excursion trip. A long hike through the mountains can be invigorating and might tire out your kids. However, a variation on the hiking theme is a scavenger hunt. Children love such hiking trips and using natural items as the key things to find, can actually be fun.
Ice Skating: Ice skating is another great way to incorporate fun activities for your kids. Frozen lakes, ponds, and even rivers can provide you with some of the most scenic ice skating rinks across the world. In case you can't find any lakes near you, remember indoor ice skating rinks are now popping up everywhere. Try gliding along hand in hand to score bonus bucket list points. Also, don't forget to follow it up with a hot cup of cocoa.
Family vacations are always a great idea, and they will create a permanent bond between you and your family. In case you are planning a vacation soon, don't forget to add these activities to your bucket list.