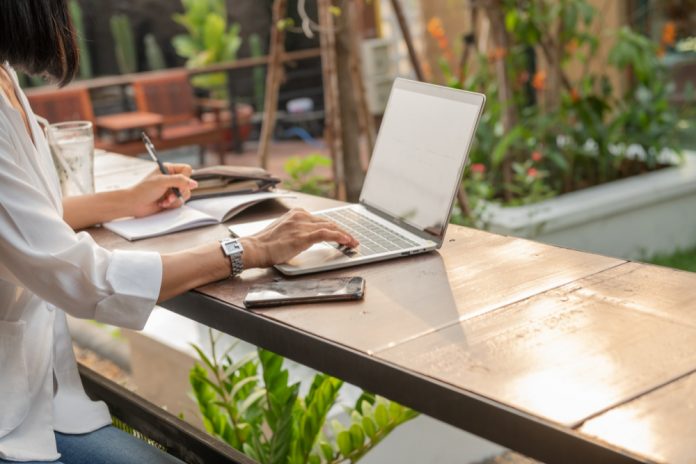 As you know, digital nomads is a definition for people who live in a nomadic manner and use telecommunication technologies in order to earn a living. They work remotely and it means that they have the freedom to choose their workplace. You might be thinking living a life of a digital nomad is very fascinating. But, if you do not have the right digital nomad gears, you will not be able to complete the projects of your clients. If you are someone who wants to become a digital nomad or if you are a person who has recently stepped into this field, you are in the right place. Here, we are going to tell you 6 digital nomad essentials. So, don't miss to read through the points mentioned below:
Laptop Stand: Digital Nomads does not rely on desktops because they work remotely. Anyway, along with a laptop, if you carry a laptop stand, it will definitely boost your productivity. It basically allows you to work sitting in a very comfortable position. You will not have any neck strain even after working for hours on your laptop at the local coffee shop.
Travel Insurance: Travel insurance is another important thing that every digital nomad should have. If you see the lifestyle of digital nomads, you will realize that they work in exotic and foreign places. They move around a lot and therefore, having travel insurance is very important as a digital nomad. It will give them peace of mind while traveling across the globe and ultimately, they can fully focus on their projects.
Noise-Cancelling Headphone: Digital nomads mostly choose those places where they can access free internet such as coffee shops, public libraries, etc. Now, these can be distracting places, and therefore, focusing on your work can be difficult if you do not have any noise-canceling headphones. So, if you are a digital nomad, you should not forget to grab high-quality noise-canceling headphones.
High Quality And Spacious Backpack: There are so many electronic gadgets that a digital nomad needs to complete their jobs. But, the fact is that they do not have any specific workplace; digital nomads frequently move around. Therefore, they must have a high-quality and spacious backpack that allows them to carry all the essentials while moving from place to place.
Reusable Water Bottle: As a digital nomad, you will have to travel a lot and so, keeping yourself hydrated is very important. Now, we will not suggest you to use plastic water bottles as they are not good for the environment. Instead of buying a plastic water bottle, you should go with a reusable water bottle that has an in-built water filter. There will be places where you will not have access to drinking water. In such a case, a reusable water bottle with an in-built water filter will be helpful.
Travel Umbrella: It does not matter where you are traveling to, as a digital nomad, you must have a travel umbrella in your backpack. It will help you to protect your equipment and yourself from rain. It can also be helpful in intensely hot destinations.
So, these are 6 digital nomad essentials that every digital nomad should have.